LIFE AT NTQ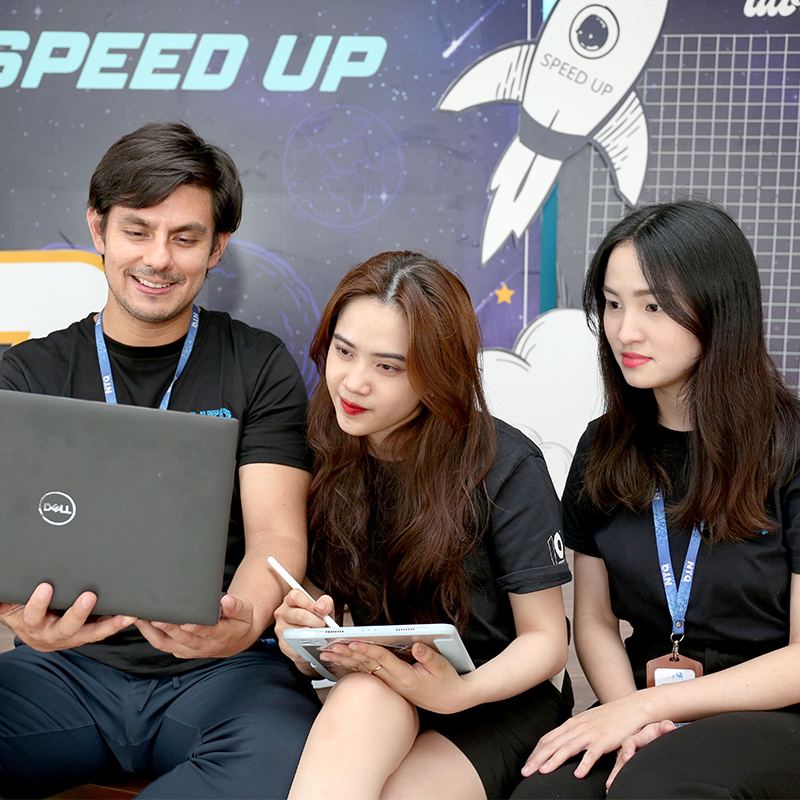 Learning & Developing At NTQ
At NTQ, the spirit of learning and creativity is always appreciated and encouraged. Discover the exciting training program at NTQ to become the best version of yourself!
Learning Path

Learning & development programs at NTQ
Training & learning activities at NTQ are highly focused, through the Learning - Mentoring - Sharing - Community model with a regular frequency of 10+ classes/month and hundreds of employees joined.

Nurturing talents to create the quality talent pool
Professional knowledge and foreign language skills training for Fresher is a Key Program of NTQ with classes like BA Fresher, QA Fresher, DEV Fresher (PHP, C#, Java, React Native, ...)
Professional competency training courses for members of all levels
Training activities improve professional capacity, work-oriented background knowledge, and language for personnel regardless of position in the company.
Welcome courses for Newbies (Day One Courses)
Basic knowledge about the IT industry, products and services, and NTQ's 5 core values and guidelines help new employees adapt to human culture and work environment as quickly as possible.
Improve member's personal and soft skills
Soft skills training programs are aligned to each individual's development path as well as their specific demands (Project skills, personal skills, ...)
Become global citizens with NTQ's foreign language training courses
In addition to English, Japanese and Korean courses, NTQers also have access to intensive courses, practice project situations and mock interviews with customers and join speaking clubs every weekend.
Developing At NTQ
Let's create our future together!
NTQ focuses on developing human resources and improving members' capacity at all levels. Assisting members in developing and implementing a career roadmap in the realm of work and in the IT industry is NTQ's top priority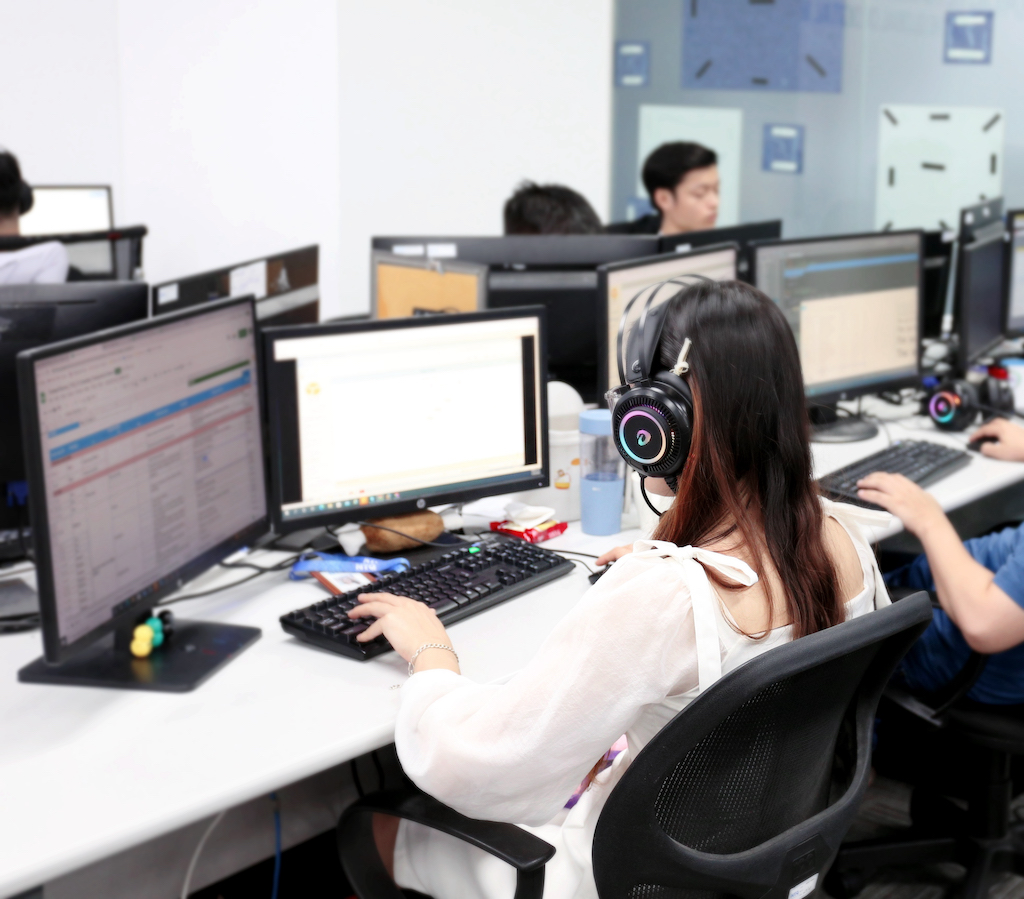 NTQ Growth
Everything we do revolves around people. We nurture your skills and your passion to create a diverse, collaborative and open environment. Explore more on how you can develop in NTQ!
Learn more