International Children's Day June 1 is always a special day for children, when the whole world turns to loving little flowers. At NTQ Solution, the care for NTQ-ers, especially their families and Young Entrepreneurs, has long been an integral part of the Company's human resource development policy. One can be mentioned as "Children's NTQ Policy" held on June 1 with gifts from the Company for children.
In response to International Children's Day, the NTQ KID'S GOT TALENT program was held on Sunday, May 27, with the participation of many young NTQs and their parents. At the program, the children could show their lovely talents of singing, dancing, dancing, playing the piano, painting, etc., participating in many activities and receiving exciting gifts from the organizing committee.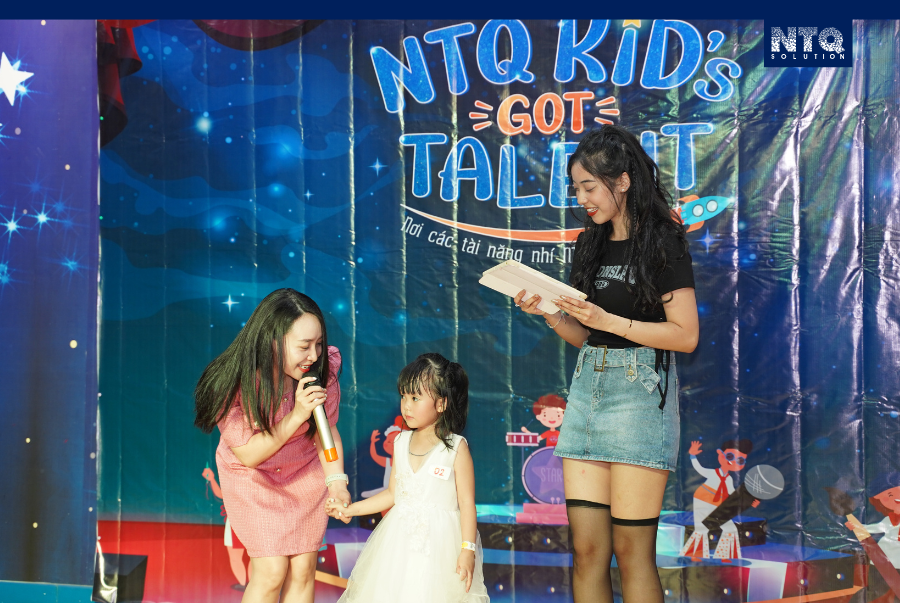 The NTQ KID'S GOT TALENT program is an opportunity for NTQ Solution to show its love for Young Artists, bringing them joy and memorable memories. Throughout the program were the clear, eager eyes, the laughter, and the excited cheers of the children. For NTQ Solution, there is nothing happier than receiving a lot of thanks from parents for giving their children such a day with so many joys, benefits and surprises.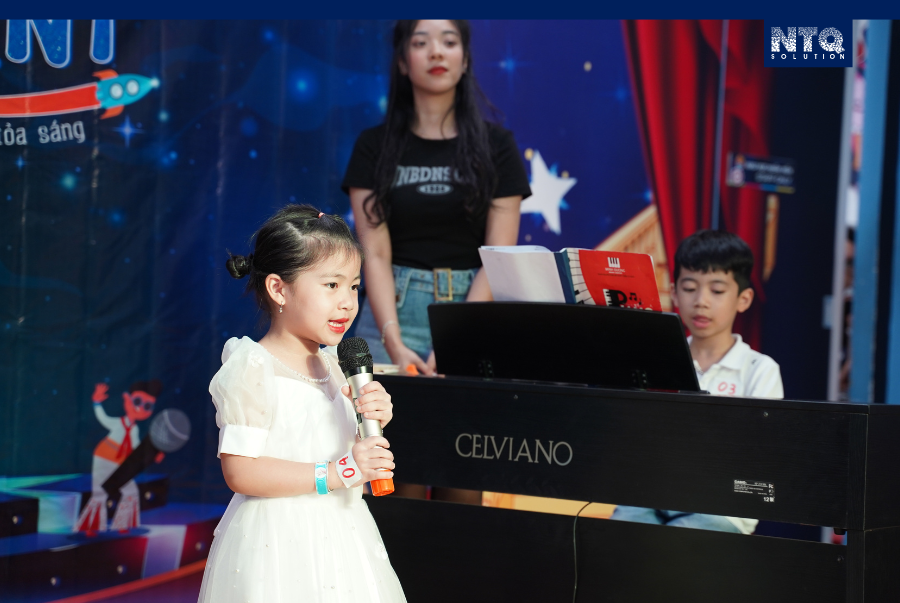 Hopefully, with the series of events on June 1 this year, NTQ has contributed a little joy in their growth journey, helping them have more luggage and courage to step into the future. Once again, thank you to the parents and children for making the festival fun and meaningful!