On December 2nd-3rd, the BOD, high-class managers, and leaders of NTQ Solution participated in the third session within the "Developing Strategies 2023" annual program, representing detailed plans and a strong commitment to achieving targets in the following year.
With the "Companion" core value, in this session, all departments, branch, and subsidiaries of NTQ Solution have presented their 2022 outstanding results and the 2023 strategies and detailed action plans. All participants actively discussed and gave opinions to contribute to the plans. Thanks to that, despite the large scale of the company and the highly specialized department, every manager and director can have an overview of other departments' strategies so that they can actively coordinate to support each other to achieve the goals together. After the event, many new business ideas and project cooperation came up, thanks to the participants' contributions.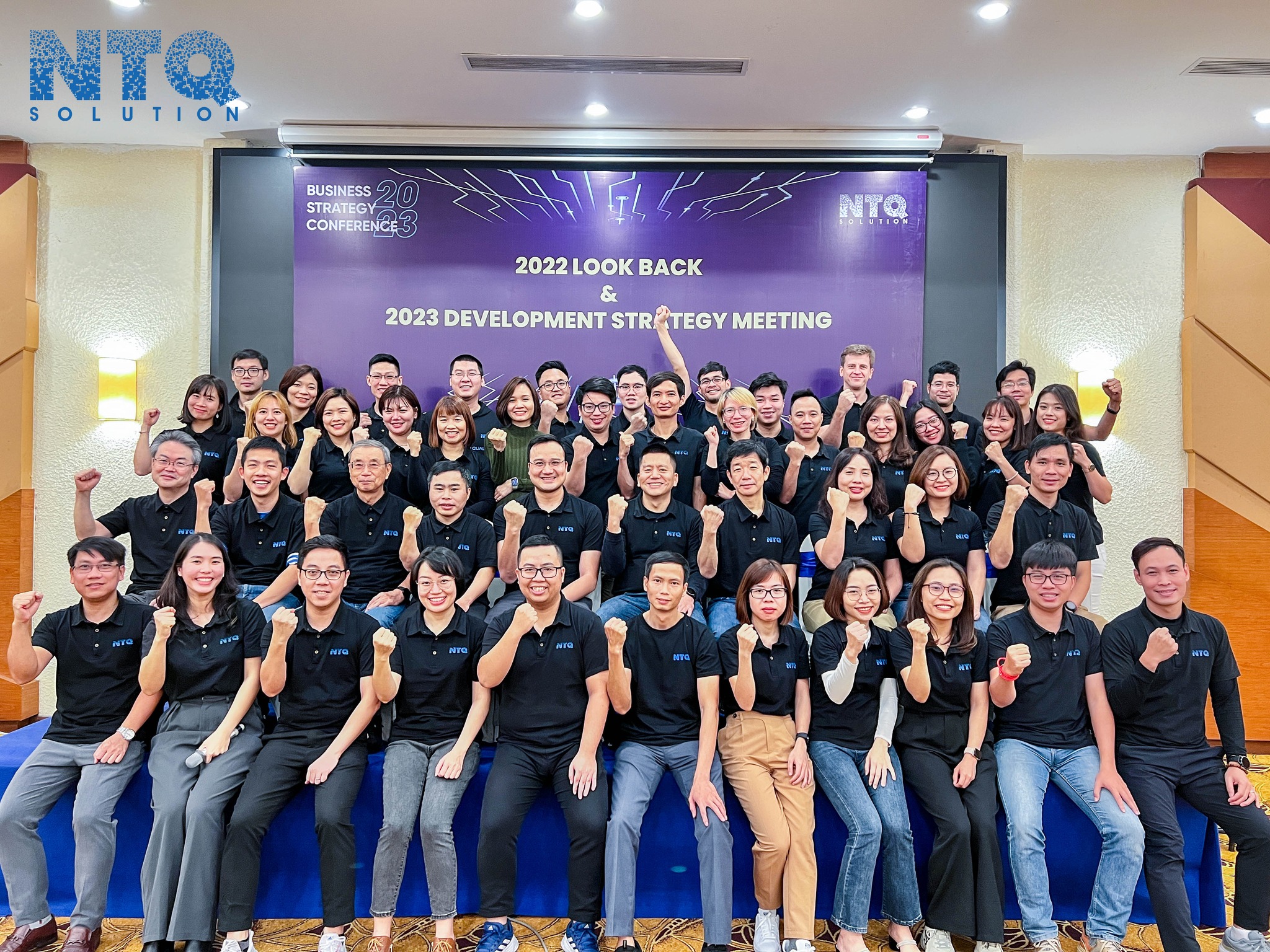 In 2023, setting the strategic goal as "BEYOND GLOBAL", all units' crucial plan is to focus on the "Globalization" strategy, aiming to export products and services, and bring human of NTQ Solution to new markets and discover new opportunities to bring more value to customers.
Ms. Trang Nguyen Minh- Brand&Marketing Manager - shared: "Beyond Global" is the guideline for all activities of NTQ Solution for the next year. We have been sharpening our competence for 11 years, and it's time to spread it more broadly globally. The products, services, and humans of NTQ Solution are ready to overcome challenges and go into the most challenging markets to write our name on the global digital map".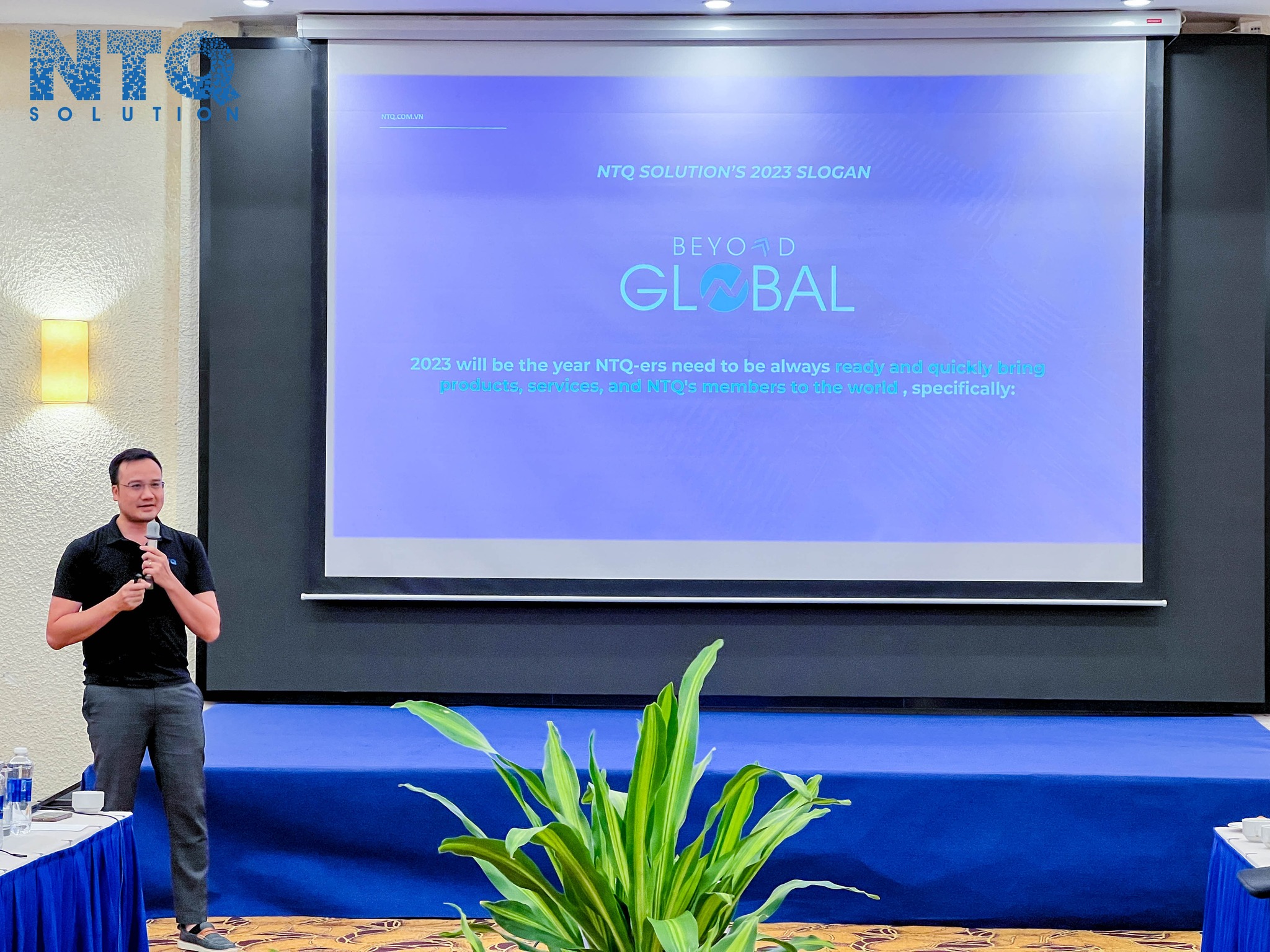 At the end of the session, the BOD and all managers expressed their high dedication and a solid commitment to achieving every target within the "Beyond Global" spirit. Everyone aimed to work together towards the goal of 2026: increasing the company size to 3000 employees, establishing 6 international branches on 3 continents, and being in the Top 5 leading Vietnamese IT companies.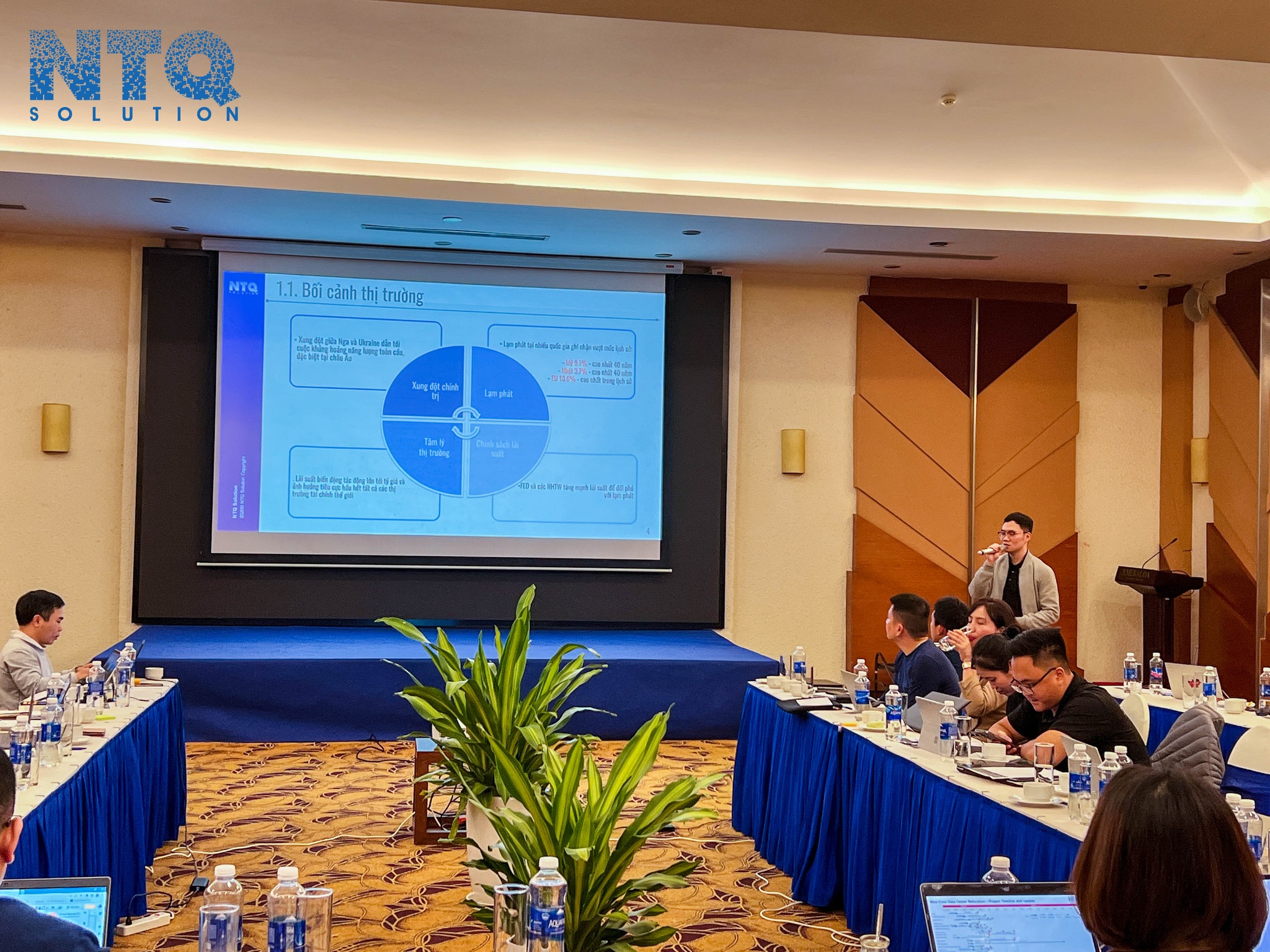 The "Developing strategies 2023" program came to an end. After this program, all units are ready to implement the plans. 2023 is promised to be a great year of development for NTQ Solution. Let's look forward to it with us!