The most awaited event of the year for NTQ-ers #Thanks 23 will officially take place on January 6, 2023 with the theme "BEYOND GLOBAL".
Not only a special gratitude for NTQ-er's tireless efforts during a year of dedication, but Thanks 23 is also a space for NTQ people to express their aspiration to rise, open new markets, and constantly create sustainable values for the future.
The event is an opportunity for NTQ-ers to reflect on the challenging and heroic journey, at the same time, spread the spirit of enthusiasm and a strong desire to bring NTQ Solution to solid development and improve services standard "World-class", becoming a leading software supplier in Vietnam and the world.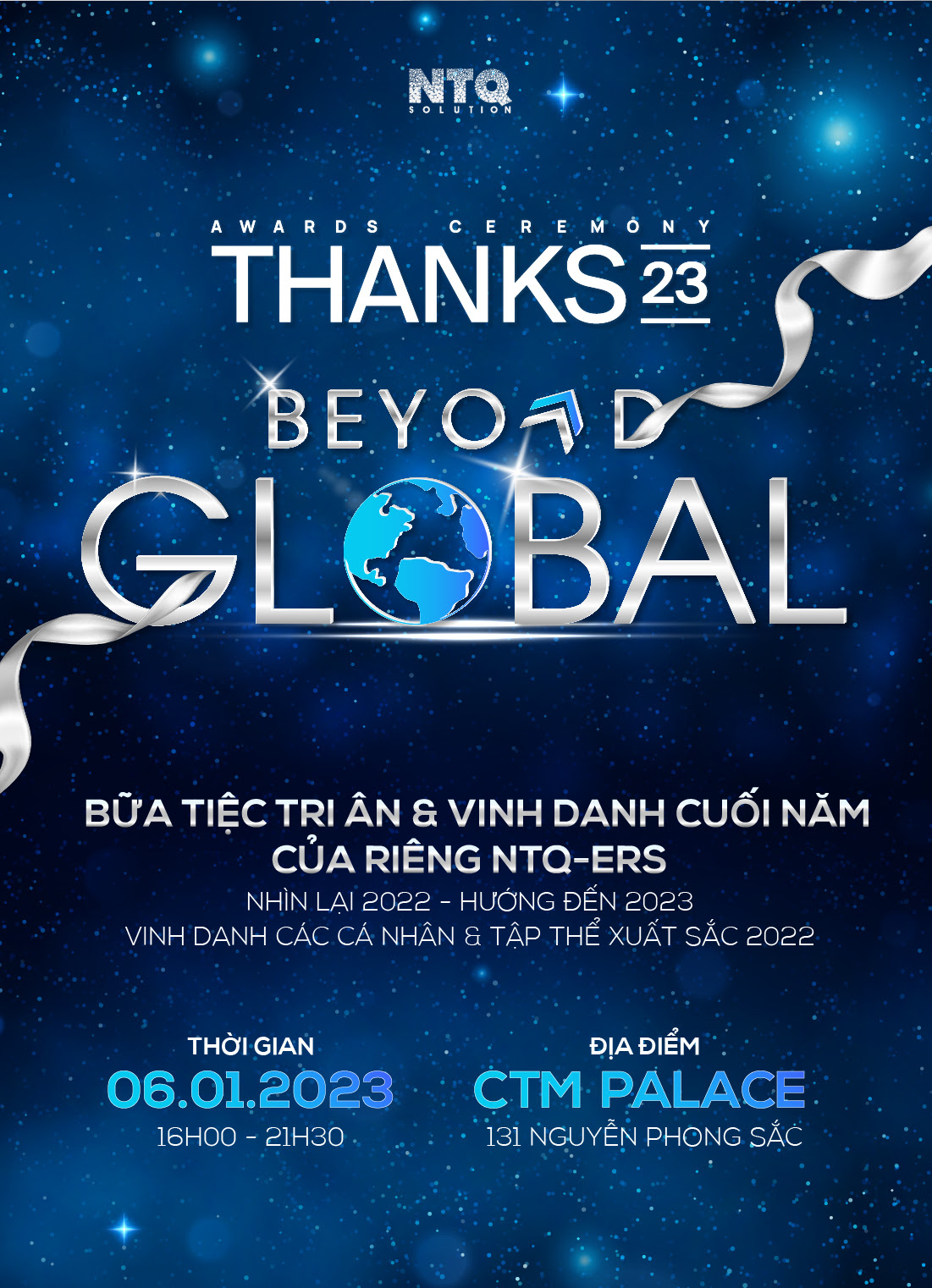 Thanks 23 is also an opportunity for NTQ people to reunite, meet and chat, wish each other good luck in the new year and look back on the lessons learned in 2022 towards more critical goals in the future.
Don't forget to share and spread the positive values and the moments you feel most impressed in the program with the hashtag #THANKS23!