NTQ Korea just held an intimate party to celebrate the 3rd anniversary with the participation of delegates from the Embassy of Vietnam in Korea, high-level managers of NTQ Solution, and nearly 30 representatives of Korean companies, which are loyal customers and partners, in JW Marriott Hotel Seoul on November 23rd.
As one of the pioneer Vietnamese IT companies to establish a branch in Korea, after 3 years of operating, NTQ Solution has proved our outstanding technical competence and professional working style within an international environment, which allows the company to set a steady pace in this challenging market.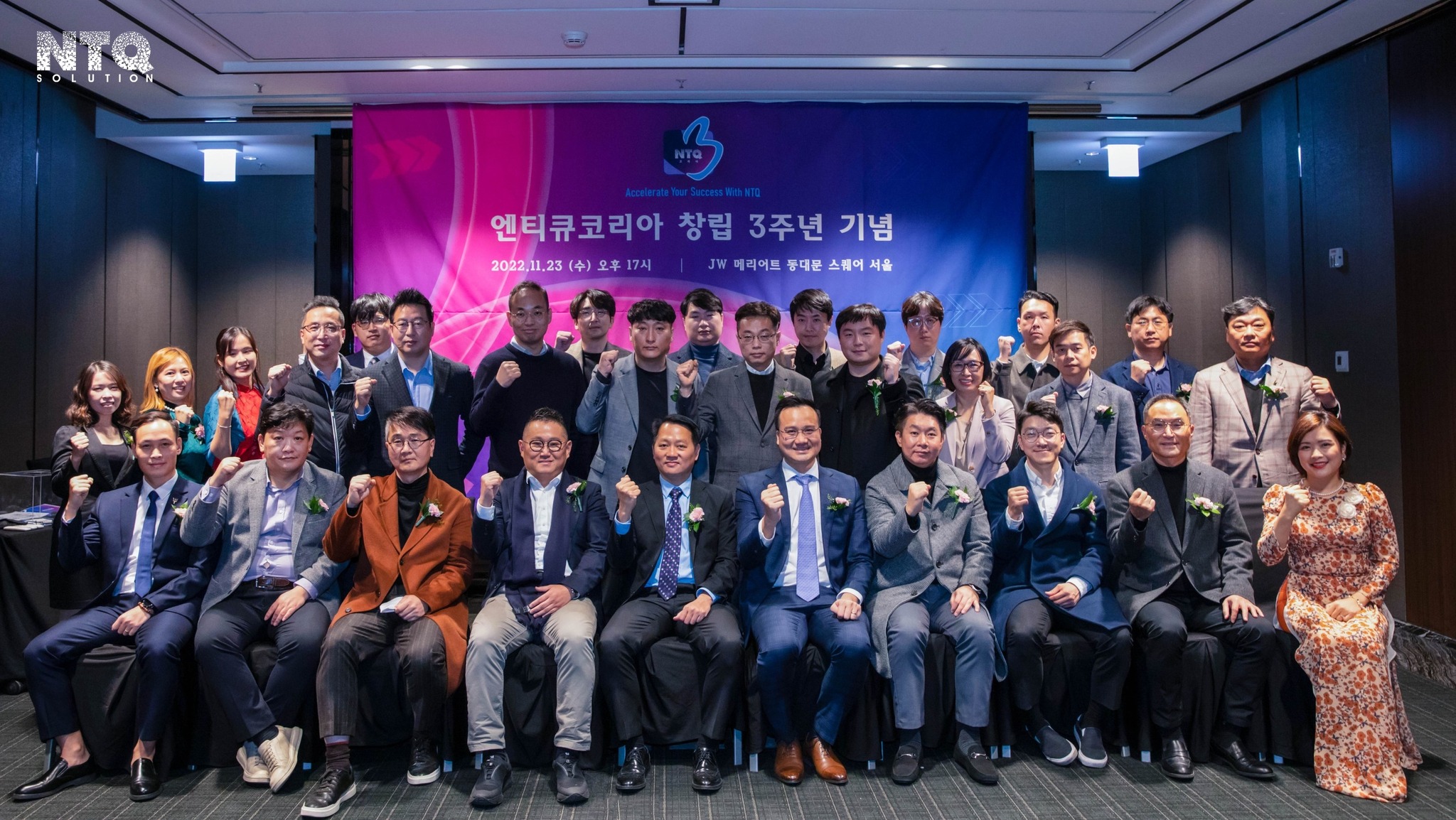 Mr. Pham Thai Son - CEO of NTQ Solution - shared that: "Korean companies are flexibly and quickly adapt to the world's digital transformation flow. However, a huge lack of IT employees in Korea threatens to stifle business growth. With 1000+ talented employees and valuable experiences gained in 11 years of developing high-tech solutions for 300 global companies, NTQ Solution is poised to support them in solving this problem. We are proud to be trustworthy technical partners of many big Korean companies such as Golfzon, MWNetworks, CapCloud, Softbridge, Studio3S, Netkin, etc."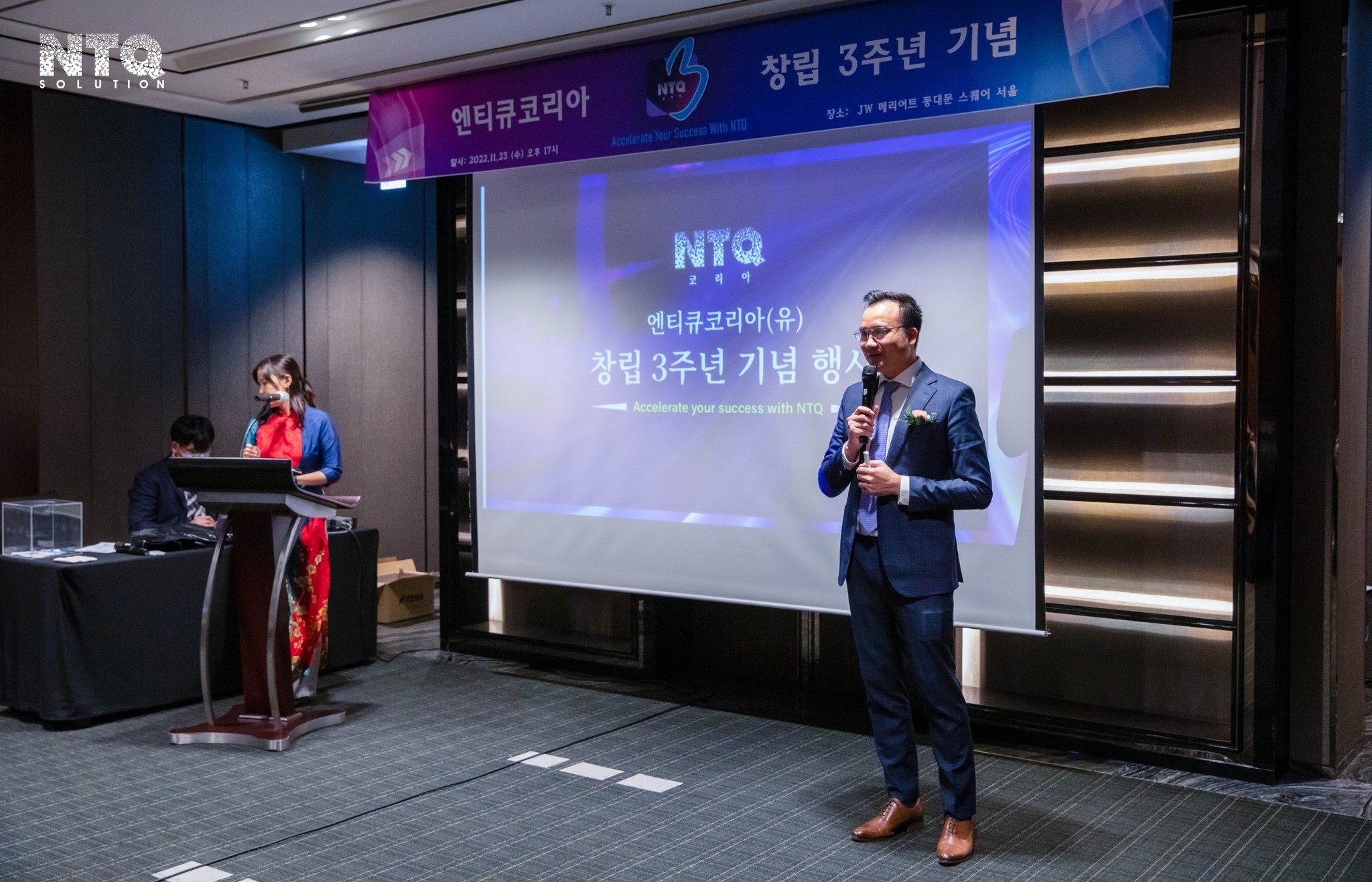 Within an intimate atmosphere, Mr. Son represented NTQ Solution to conclude the excellent achievements of NTQ Korea in the last 3 years, express gratitude to all valued customers, and share the company's strategies for the next few years.
Specifically, besides focusing on improving the employees' competence with broad, deep training programs, NTQ Solution is planning to build a professional Tech Hub in Vietnam, where to research and develop advanced core technologies as well as to be an academy for NTQ's members, helping them to improve their language skills, project management skill, and other in-demand skills.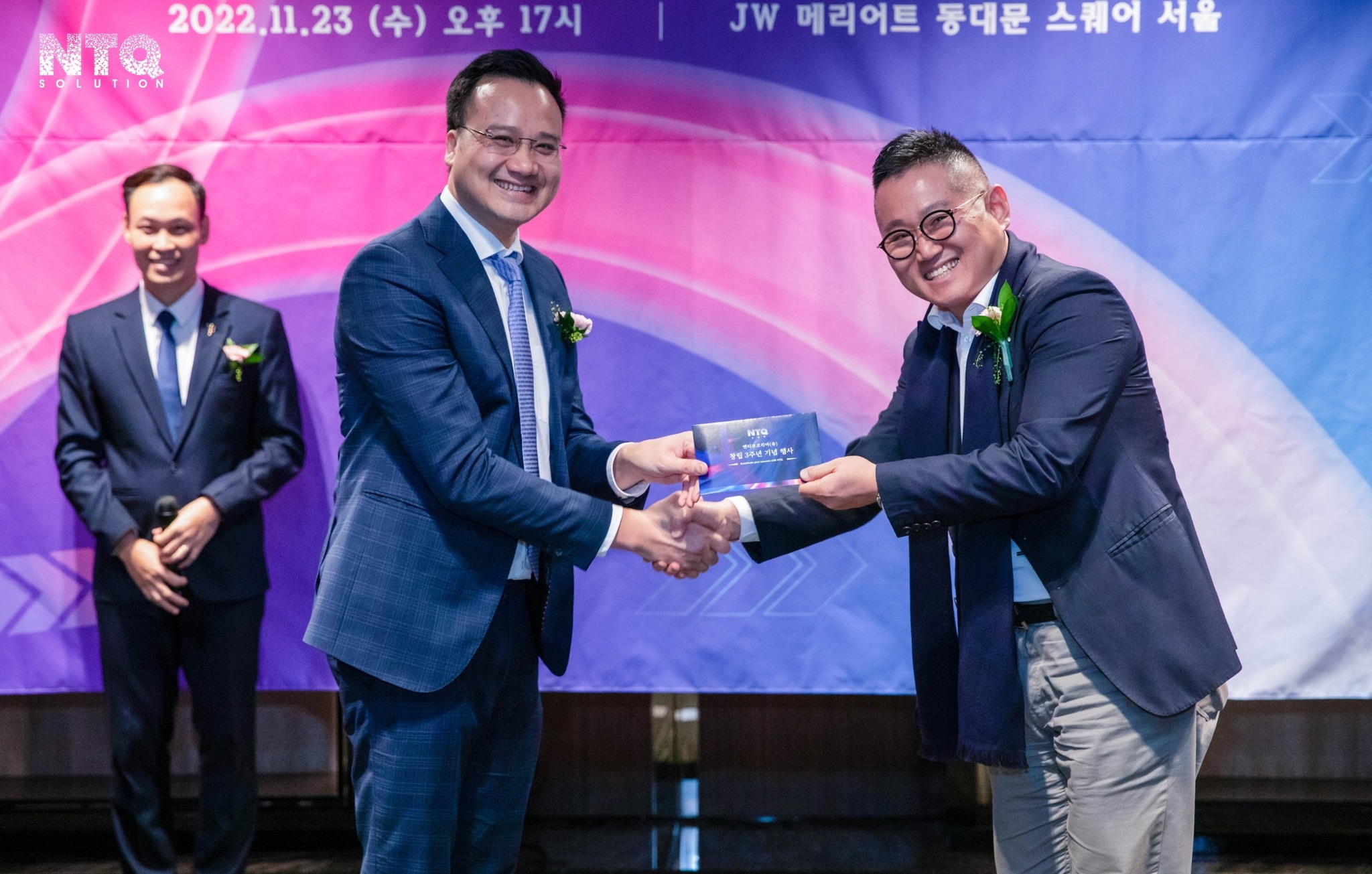 Mr. Pham Viet Tuan - First Secretary in charge of the Investment field (Head of Investment Office) at the Embassy of the S.R of Viet Nam to the Republic of Korea - stated: "After 30 years of establishing diplomatic relations, Vietnam is now one of the critical partners of Korea and in the future, this relationship will develop even more strongly, thanks to active efforts of both governments. I personally highly evaluated NTQ Solution's dedication to connecting and providing high-quality tech solutions to Korean companies all those years, which helped strengthen the good relationship between the two countries. Congratulations to NTQ Korea, and I hope the company will thrive even stronger, being a bridge between Vietnam and Korea".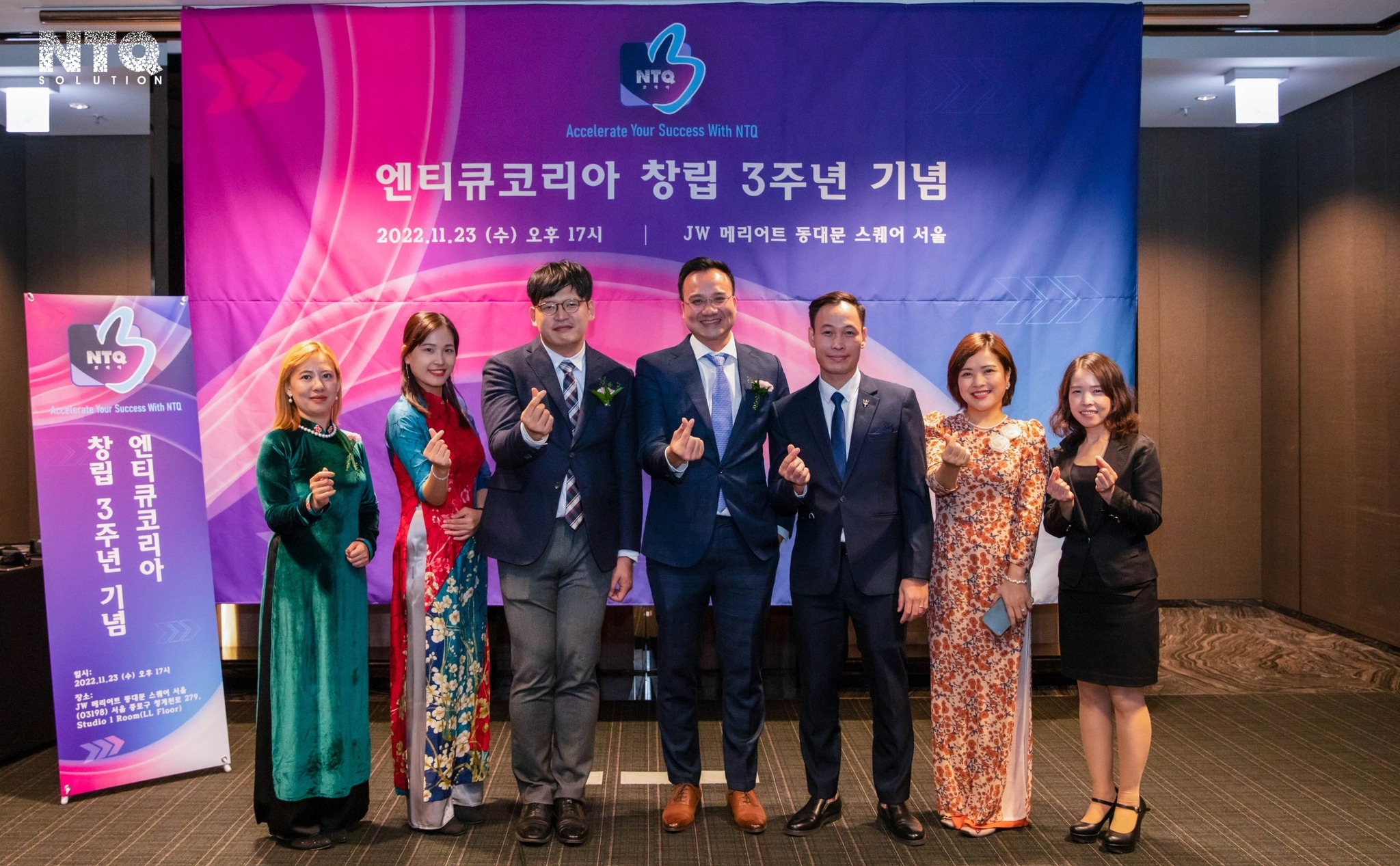 At the event, representatives of NTQ Korea's customers and partners expressed their satisfaction with the collaboration with NTQ and sent best wishes to the company.
Throughout the event, NTQ Korea was also dedicated to connecting businesses, strengthening the deep connection between members in the global technology ecosystem built by NTQ Solution, towards the value of "accompanying" to develop together and create sustainable values for businesses and communities.