On 9th June, NTQ Solution successfully organized the 12th-anniversary gala dinner with more than +1200 employees, with the participation of many special guests, partners, and representatives from government departments, universities & media agencies. The event left a positive impression on all the guests with stunning performances and inspiring stories of how NTQ Solution has developed within the last 12 years.
The program was honoured to have the presence of Mr Nguyen Thien Nghia - Deputy Director in charge of the Department of Information and Communication Technology of the Ministry of Information and Communications, and many partners, customers, and representatives of key universities in Hanoi: University of Science and Technology, Hanoi University of Science and Technology.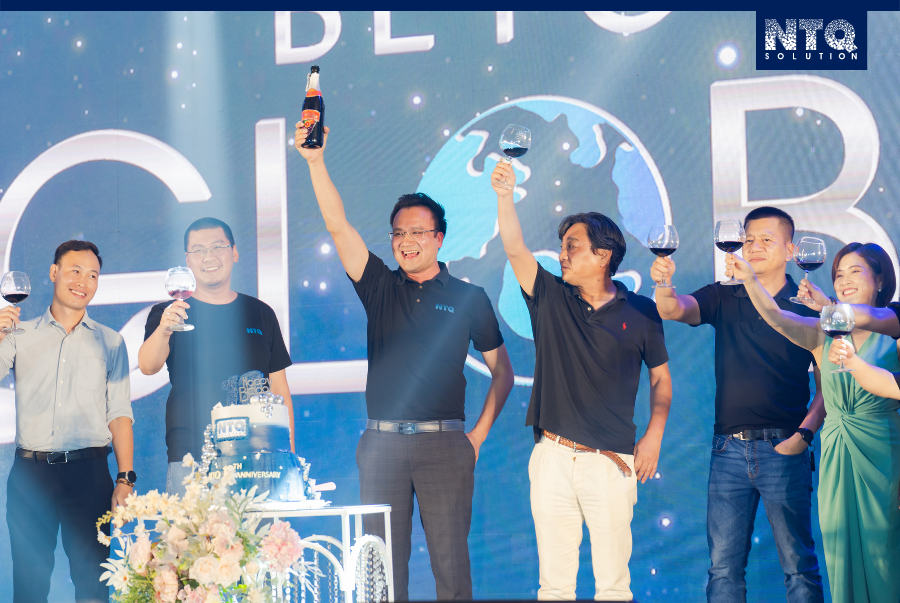 An event for all NTQ-ers members, the 12th birthday event of NTQ Solution is like a vivid and emotional video narrated by the founding members and the aspiring NTQ-ers members. Dreams, ambitions, dedication and passion elevate Vietnamese people on the digital world map.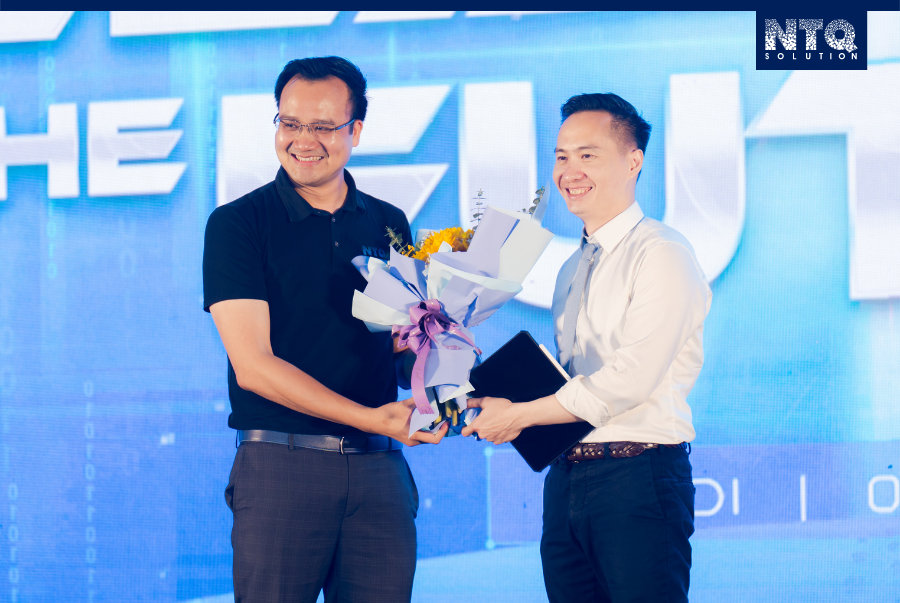 On behalf of the Board of Directors, Mr Pham Thai Son - General Director of NTQ Solution, shared his feelings and memorable memories about the difficulties of the first day of the establishment to his persistence and continuous efforts for 12 years, sending his message. In which the hope of the next brighter, more glorious chapters of the upcoming Beyond Global journey.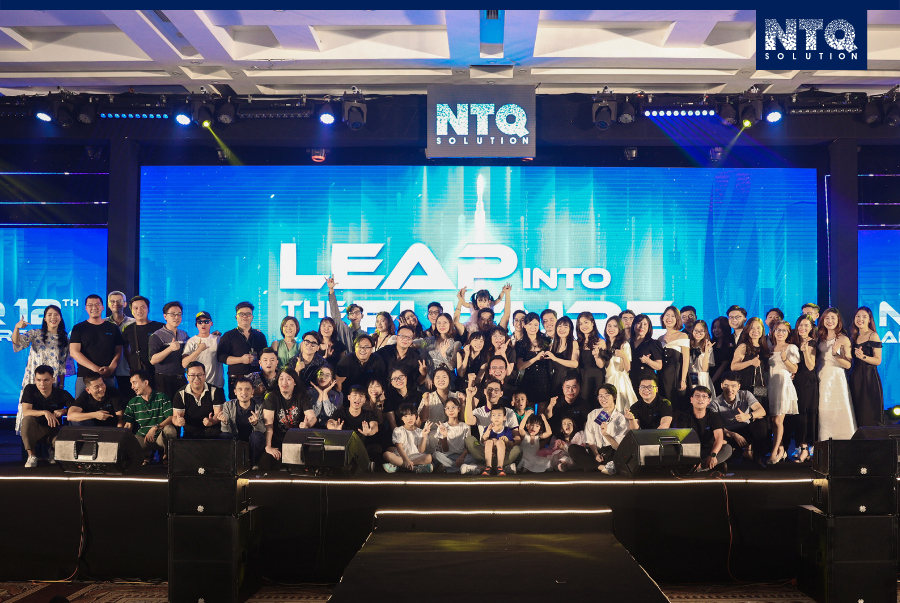 The 12th birthday program NTQ 12th: Leap into the Future has ended, but the good echoes of the program will still linger. Let's look at some of the best moments from this year's show!