On the morning of November 11th, 2022, NTQ Solution successfully organized the launching ceremony of the grassroots Labour union at the headquarters with leaders of Dong Da District Confederation of Labour and representatives of the Board. NTQ Solution is an enterprise selected to develop the model of the district's Labour union, which the TV Station reported.
The Labour union is the socio-political organization representing the employees, operating by the Constitution and laws specified in the Law on Trade Union 2012.
Establishing a grassroots Labour union is very important in the operation of the enterprise apparatus because it is not only a unit that helps ensure all legitimate rights and interests of employees. Thereby consolidating the strength of the enterprise and cohesion in the company, but also as a bridge to help members propose aspirations and ideas to the Board of Directors more quickly and effectively.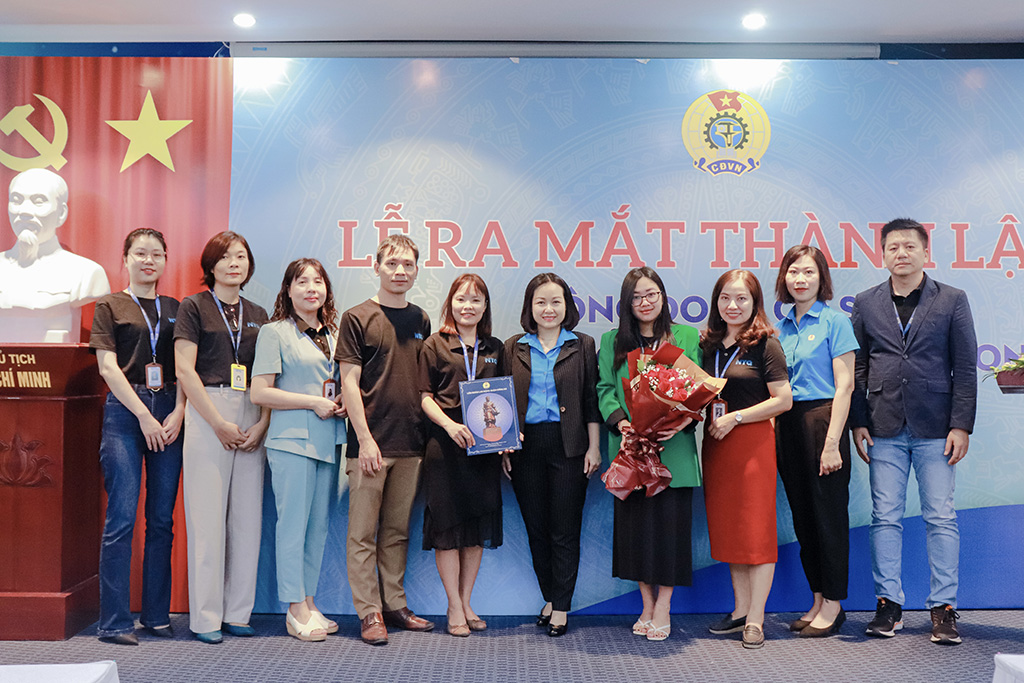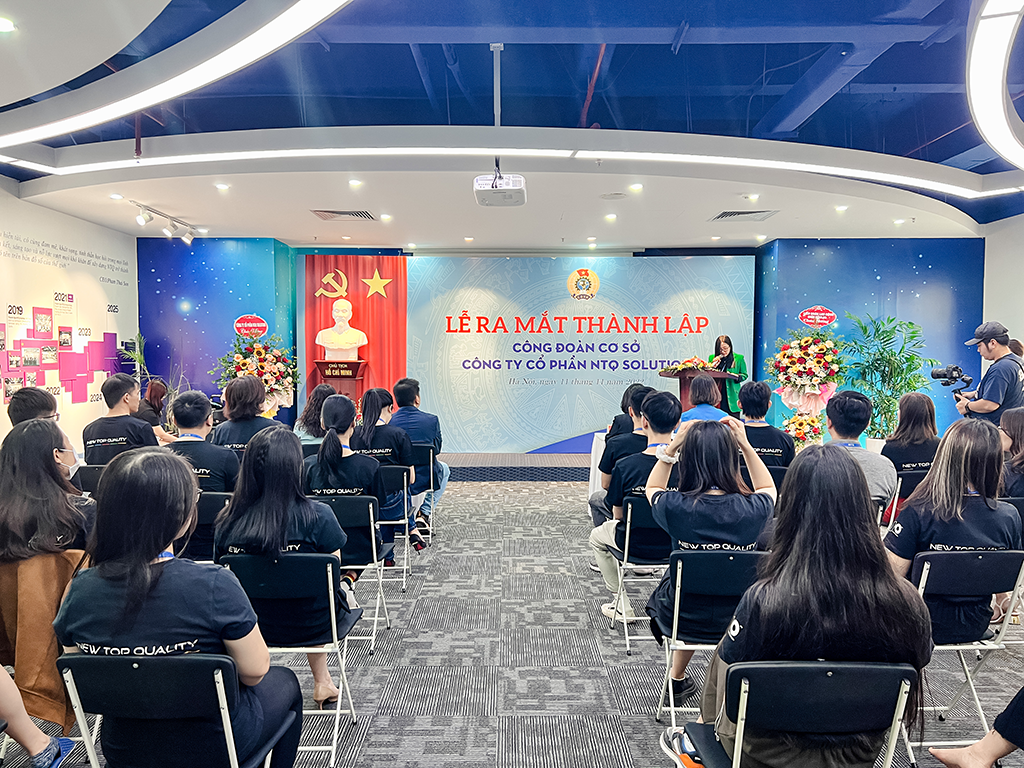 With "Companionship" and "Generosity" as two of the five core values, NTQ Solution understands that the internal strength of the company originates from the members who are hard at work and trying to create value for society. And protecting their legitimate rights and interests is not an option; NTQ's top priority is strengthening the company's internal resources by ensuring both material and spiritual benefits for employees' trust and cohesion between members and the Board of Directors. Only then the whole company is a unified block, working together, moving forward for the common goal.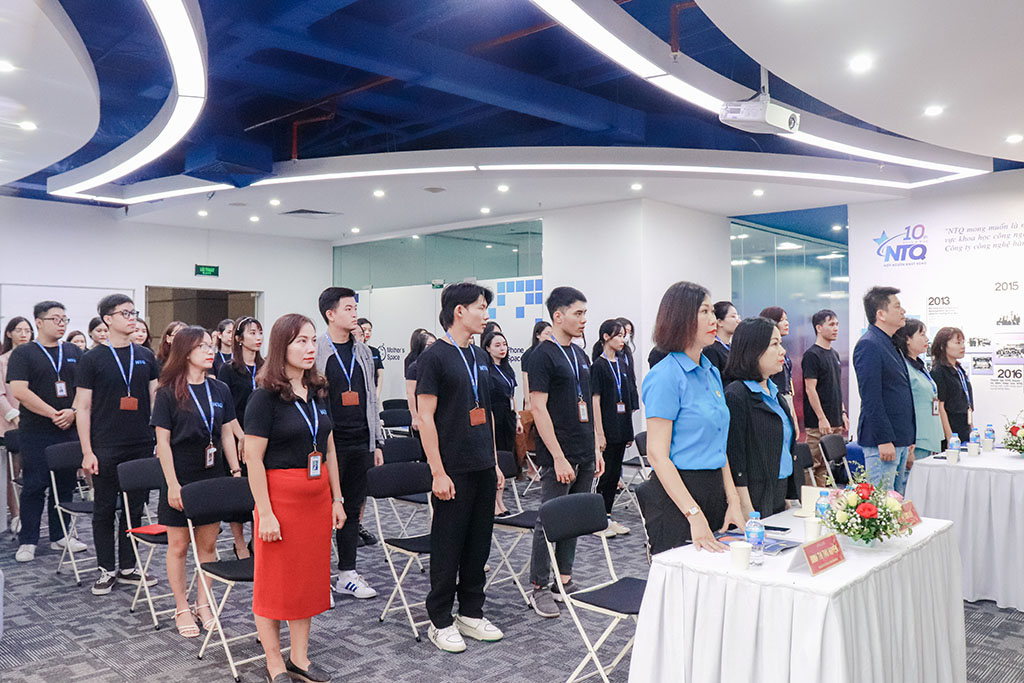 Through the union, mental health care activities of NTQ Solution, such as team building, happy birthdays, company trips, and Tet holidays, ... will be more organized and thoughtful. Policies to take care of the material and spiritual life of members, such as health check-ups, maternity regimes, visits when sick, training to improve qualifications, etc., will be further upgraded. Or insurance-related issues will also be thoroughly guaranteed and supported by the Union so that NTQ-ers can receive benefits quickly and conveniently.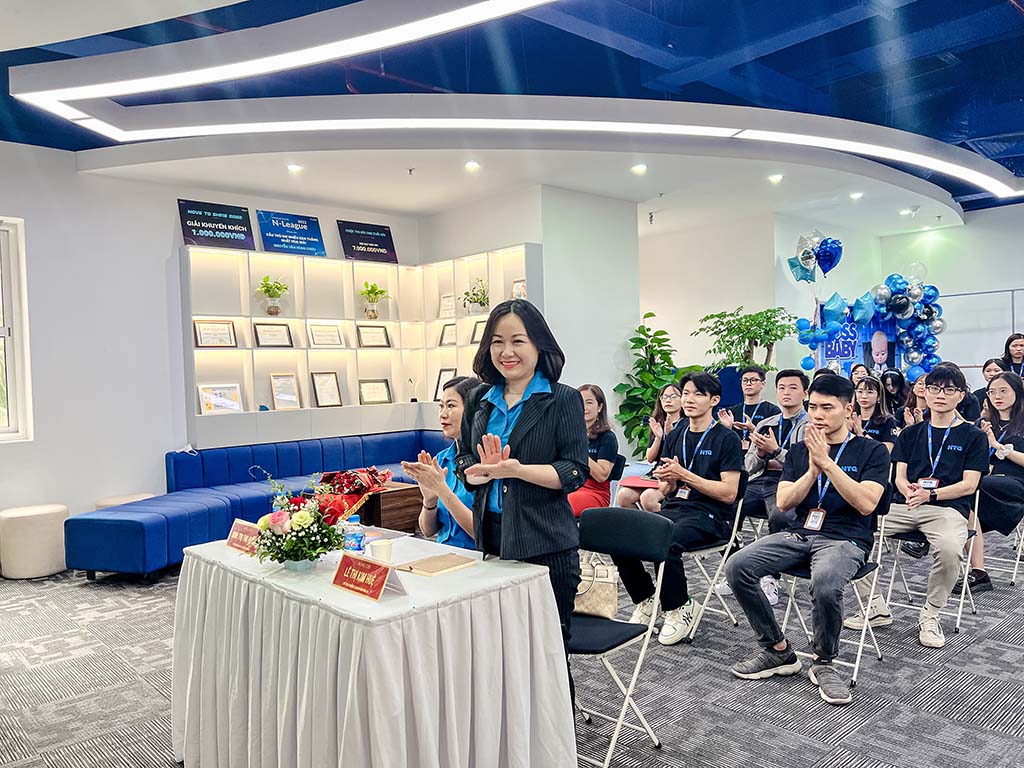 This special event is also NTQ Solution's commitment to all members who are and will be accompanying the company that no matter what position you hold or how long the contract is signed, the company will ensure all Legal rights and interests for you in the best way according to the provisions of the law, so that you can always work with peace of mind, create many practical values for the society without any problems.