On December 12, NTQ Solution officially reached the 1000 employees milestone. This is the most outstanding achievement of NTQ people's efforts to expand the market and personnel scale, constantly improving the quality of products and services.
Starting from the desire of 5 members who are passionate about technology with a burning desire to build a good business, gather many talented people with the same passion, aspiration, and spirit of learning in all fields of science and technology, create and strive to overcome all difficulties, helping to mark Vietnam on the world digital map. Up to now, NTQ Solution has gradually affirmed its position as one of the leading technology companies in Vietnam with a scale of 1000+ employees.
After more than a decade of development, NTQ Solution has continuously expanded to more international markets: Japan, Korea, Hong Kong, and Europe. The strengthening of international cooperation has affirmed the trust of global customers in NTQ Solution regarding product and service quality and the high expertise of a team of experienced Vietnamese engineers.
To celebrate this important milestone, a significant program: We 1000+: "1000 employees - 1000 signatures on a milestone," was released to all NTQ-ers members in Vietnam and at headquarters outside the headquarters. The companionship of 1000 employees created this lamp post; each NTQ-er is an essential piece of a strong team of 1000+.
With the desire to elevate Vietnamese people on the digital map of the world, NTQ Solution always creates the most comprehensive development conditions for members, creating opportunities and empowering NTQ-ers to explore their strengths and abilities together to bring sustainable values to the community.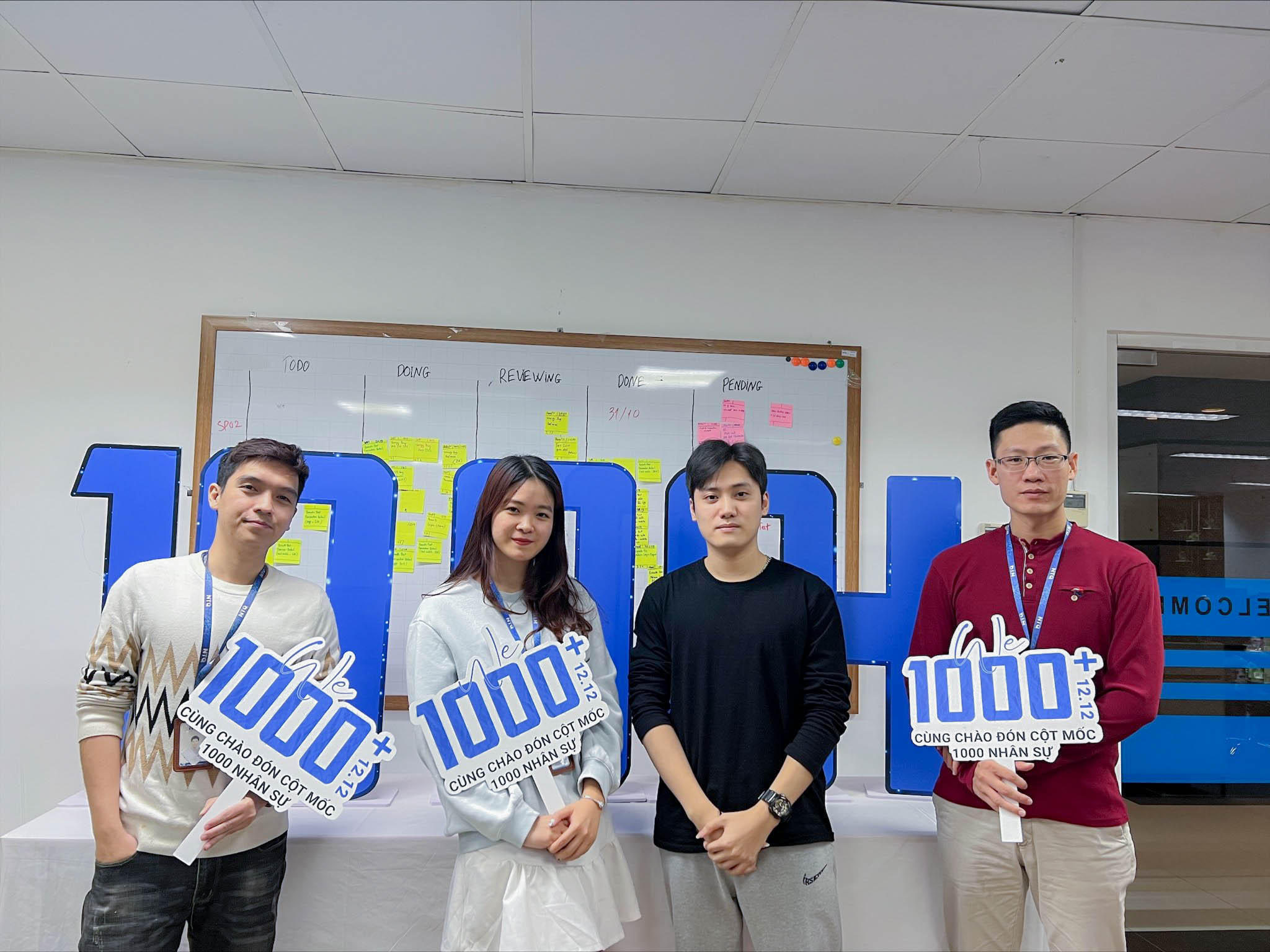 Special, in 2023, NTQ set the strategic goal as "BEYOND GLOBAL", all units' crucial plan is to focus on the "Globalization" strategy, aiming to export products and services, and bring human of NTQ Solution to new markets and discover new opportunities to bring more value to customers.